There are two ways to send two-sided print jobs to our black and white printers: 
From MobilePrint (Click here for an animated guide)
1. Upload your document to MobilePrint as usual
2. Click the check box between the 2 Sided button and "Advanced" to open up the advanced menu. If a user only clicks 2 Sided, it will not work and will only print one-sided.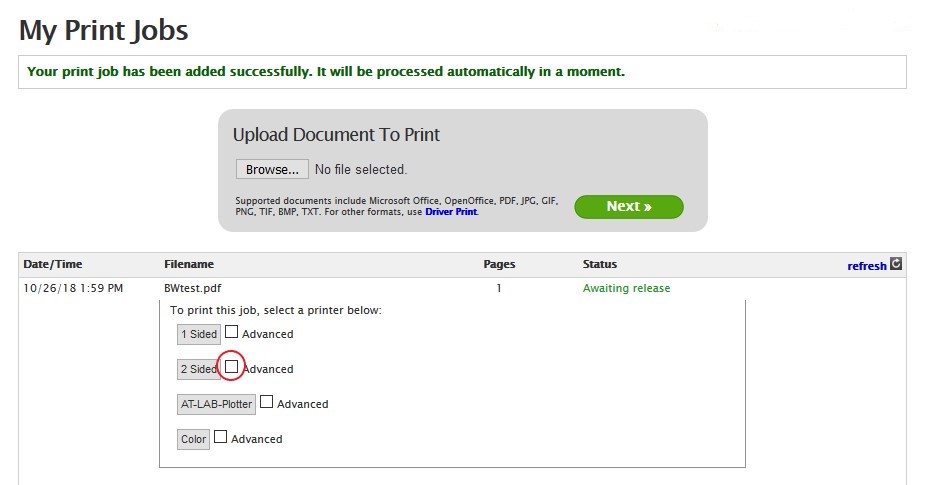 3. In the Advanced menu select number of copies, and the page range you wish to print, and which way you want double-sided printing to process (Long-side is the most common)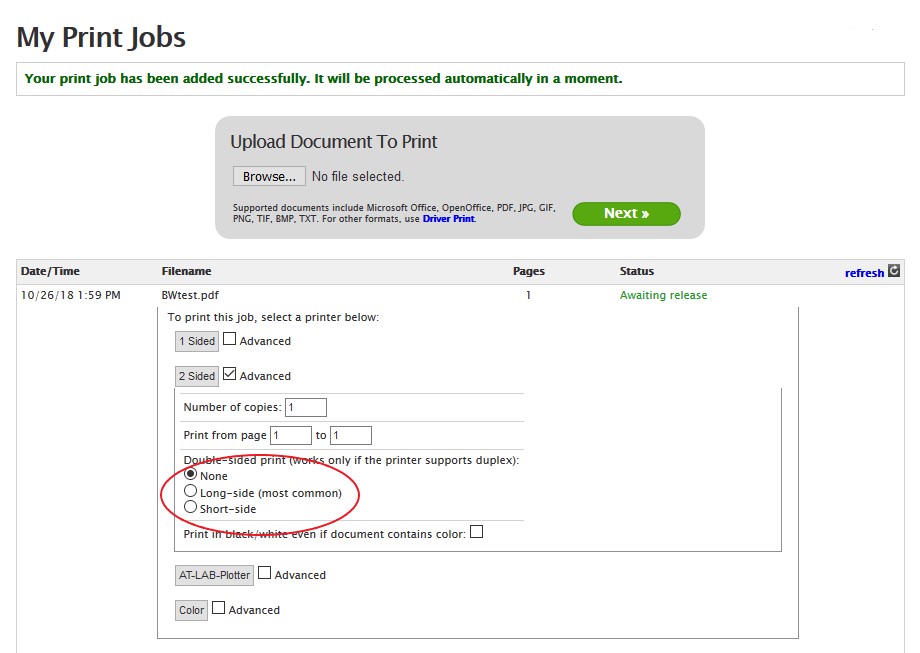 4. Click the 2 Sided button to send the job to the double-sided print queue
5. Release the job at the release station
---
From a Lab Computer

1. After creating your document either navigate to File -> Print, or hit CTRL+P
2. Select the AT-LAB-BW_2_SIDED print queue as the printer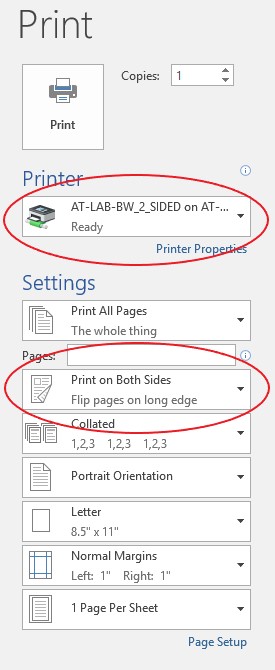 3. Make sure "Print on Both Sides" is selected & select either long edge or short edge (long is most common)
4. Click the Print icon to send the job to the queue
5. Release the job at the release station
---
Long-Side Versus Short-Side Examples